BRT (Bayrak Radio and Television Corporation)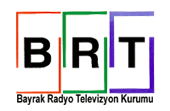 BRT
Bayrak Radio and Television Corporation is the radio and television broadcasting corporation of the Turkish Republic of Northern Cyprus.
The establishment of BRT dates back to the events of 1963 when intercommunal violence between the Greek and Turkish communities effectively ended co-operative ventures.
Most news reports broadcast from Bayrak are courtesy of the Turkish News Agency - Cyprus (TAK).
BRTK has been autonomous since 1983.
BRTK broadcasts news, sports, arts, women's hour, talks, educational, cultural, entertainment and other social events programmes on both TV and Radio.
Web: www.brt.gov.nc.tr