The Icon Museum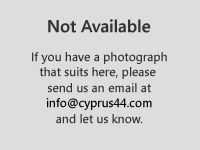 Not Available
The distinctive three – tier belfry of the former Greek Orthodox Arkhangelos Church rises above the Kyrenia skyline, guiding you to the Icon Museum of North Cyprus. The icons have been collected from churches in the Kyrenia area, and are now housed in this church, originally dedicated to the Archangel Michael, and built in 1860.
Icons from the Kyrenia area
The Kyrenia Icon Museum opened in 1991, and has three levels of exhibits, thanks to the use of the former women's gallery of the church. The icons on show date from the seventeenth to the nineteenth centuries, and have a local flavour in their design, despite the fact that there is no indication as to which church each icon originally came from. The subjects include Saint Luke with his ox, and the beheading of St John the Baptist, a grisly scene where Herod continues with his feasting in the background.
Keeping Icons in North Cyprus
This ancient form of religious art used to be seen in churches all over Cyprus, and a trip to the Icon Museum gives a good insight into the skill and craftsmanship of their creators. Sadly, many churches were looted of their icons after 1974, and the icons sold on the international black market for religious art. The Icon Museum preserves local icons that were saved, and it is important that these works of art remain protected in their homeland of North Cyprus for future generations to enjoy.
The Byzantine catacombs of Kyrenia, North Cyprus
Opposite the Museum you can see the remains of Byzantine catacombs, complete with a restaurant on top! There are around 70 such tombs in Kyrenia, but most have been built over with shops and houses.