North Cyprus Mortgages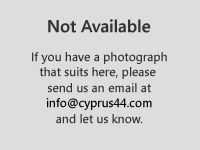 Not Available
Mortgages in the TRNC
Buying a house in North Cyprus is just like buying in the UK, in that the basis of your budget will be your available finance, including your mortgage. Tempting as it may be to browse the estate agents' windows, web sites and colour brochures on property for sale in North Cyprus, the very first thing you should have in place is a realistic budget based on your available finance. North Cyprus mortgages are not as freely available as UK mortgages, so it is worth doing some homework before you start to look for your dream home in the sun.
Read what other say about North Cyprus mortgages. Learn which estate agents and developers work with banks that offer mortgages. Don't let any of your mortgage questions go unanswered!
North Cyprus Mortgages: mortgages from TRNC banks
At present, it is not possible to get a mortgage from a UK or any other foreign bank on a property located in the TRNC due to the unique political situation of Northern Cyprus. Some Turkish banks do offer mortgages on TRNC property to their customers already resident in the TRNC. So if you live in North Cyprus, it is worth asking your TRNC bank for details of their deals. Typically mortgages are available for up to 66% of the property value, at interest rates of up to 7% for a period of five years, a much shorter period of time than UK mortgages.
Mortgage options for non-residents of Northern Cyprus
For non-residents, there are several options for raising finance to buy your holiday villa or apartment in North Cyprus. Probably the most popular is equity release on a UK property you already own, or you can arrange finance with a UK company through a North Cyprus estate agency, or even direct from your North Cyprus developer.
Releasing equity and re-mortgaging in the UK
Many buyers choose to release equity from their existing UK property to fund their property purchase in North Cyprus, and take advantage of UK mortgage rate deals. The steady rises in UK property prices over the last ten years has enabled many to re-mortgage their UK house and release enough equity to buy their North Cyprus property outright. This has several advantages, not least of which is that your UK mortgage enjoys all the protection of UK financial law, and the benefits of the UK's relatively stable interest rates. Also, your mortgage is secured on your UK property, not on your North Cyprus property.
North Cyprus mortgages: buying off-plan
The vast majority of North Cyprus villa and apartment purchases are of new-build properties, where you can customise your new place in the sun to your own tastes and requirements. This also offers advantages when financing your property purchase in North Cyprus, since payments are staggered in instalments through the construction period, and you do not need to find the full costs all at once. Furthermore, there is the very real chance that your property will have increased in value over the 12-18 months it takes to build, so your money is working hard alongside your builders!
Always check with any developer exactly what their finance terms are, and make sure your purchase contract is absolutely watertight regarding when payments are due. Payments should always be made on condition that the development has reached the agreed stage of construction, and ideally also include penalties for late delivery of your finished property in North Cyprus.
Northern Cyprus mortgages: direct from your developer
North Cyprus property developers have realised that the lack of available TRNC mortgages has been a potential barrier to property purchase in North Cyprus. So, some now offer fixed rate, long-term Northern Cyprus mortgages to non-residents for an average of 20 years at a rate of 5% interest for up to 70% of the property value. Therefore, you will still need to find at least a 30% deposit by other means.
These North Cyprus mortgages are issued on a self-certified basis and are not linked to your UK assets. The criteria for TRNC mortgage applications vary but most stipulate that you must be over 21 years of age, hold a valid passport and have a bank account, and not have a criminal record in the TRNC. Some Northern Cyprus mortgages offer no age restrictions, do not require any proof of income and do not restrict the number of properties you can buy. It is unlikely these mortgages will be in place with anything other than a Turkish bank, so your TRNC mortgage will not be protected by UK or EU financial laws. Check any such mortgage deal very carefully, and take expert advice before signing up.
Other sources of mortgages in North Cyprus
Some specialist estate agents in North Cyprus offer mortgage services in association with UK financial institutions and Turkish banks, such as Unwin Estates and Henry Charles Estates. When in association with TRNC banks, these North Cyprus mortgage deals are usually based on the Turkish lira and offer a lower rate of interest than is available via the banks direct. Some estate agents may also offer a Euro-based mortgage at higher rates but over longer periods of up to 15 years.
As with all financial products, always check the details of any UK or North Cyprus mortgage carefully, and make sure you appreciate the level of financial commitment involved. Then you can start the fun side of buying property in North Cyprus – looking for your dream home in the sunshine!