North Cyprus Property Surveying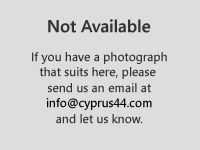 Not Available
Buying Property in North Cyprus: is what you see what you get?
When you make any investment in property, in North Cyprus or at home, if you don't have a structural survey done, you could be buying blind! A professional surveyor in North Cyprus can see the problems in your dream property that the inexperienced buyer might overlook.
Property Surveys in North Cyprus
Just as in the UK, you do not need to have a survey to buy a home in North Cyprus. Many buyers do not bother, especially if their home is a new build property, or they are buying off plan. So when should you invest in the services of a surveyor in North Cyprus, and how can they help you buy your holiday or retirement home with confidence?
Snagging your new-build villa or apartment in Northern Cyprus
Your brand new North Cyprus apartment may look finished, but there are always those little things that need sorting out, known as the snagging. It is crucial that your North Cyprus villa or apartment is inspected before the final instalment payment is paid, to ensure that the snagging gets done. However, if you are based in the UK, you may not want to drop everything and travel to North Cyprus on demand - twice! A North Cyprus surveyor can visit your apartment or villa for you, inspect the property fully and advise on all snagging required. They can also ensure this work is done to the proper standards, leaving you to move in when everything is completed properly!
Project Management (Construction Supervision)
As endless tv property programmes show, the best development projects benefit from a project manager who ensures that everything runs smoothly. If you want everything to run to plan on an island when timescales slip regularly, it can be a very worthwhile investment! Many surveyors refer to this kind of "overseeing" as construction supervision, and it gives you peace of mind to know that someone independent from your developer in North Cyprus is looking after your interests. Surveyors can also advise on potential improvements to properties at the time of construction, potentially improving your home while you relax back in the UK!
Older Properties in North Cyprus: why do a survey?
It makes sense to have the best survey possible when you are buying an old property to renovate, otherwise your estimates for restoration costs will never be accurate. A survey conducted by a Chartered Surveyor or other qualified surveyor who will ensure that all work needed is properly done. Many surveyors offer a project management service to ensure your builders do the work to a proper standard. The same applies to any existing villa or apartment, and any problems found in the survey are useful when renegotiating the price from the vendor!
If you only visit your North Cyprus home a few times a year, it makes sense to have someone to keep an eye on it while you are away, and who better than a surveyor? They can ensure that potentially damaging leaks or slipped tiles are not overlooked, so your North Cyprus home remains pristine all year round.