Travel Insurance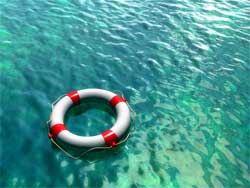 Travel Insurance
If you want a relaxing holiday in North Cyprus, travel insurance is a must, so you can spend your time enjoying yourself, knowing that if anything does happen, you're covered!
Travel Insurance and Medical Insurance for North Cyprus
Comprehensive travel insurance covers so much more than illness and lost luggage, although both problems can cost you time and money if you're not adequately insured. Good travel insurance policies provide a wider range of cover including medical emergencies, lost or damaged luggage, money or passports, travel delay compensation, legal costs support, an emergency helpline telephone number, and even pet care cover if you are stuck abroad! The best travel insurance companies also offer free activity and sports cover as standard.
Medical Travel Insurance in North Cyprus: EU Health Insurance Card (EHIC)
Some EU residents still believe that all they need to access the best medical cover abroad is their European Health Insurance Card (formally known as the E111). However, your EHIC only covers state health care in EU countries, and the EHIC cover is not valid in North Cyprus. So, it is very important you take out travel insurance with sufficient levels of medical, hospital, accident and other benefits for your travel to North Cyprus.
European Health Insurance: Single Trip V Multi-Trip Policies for North Cyprus Holidays
If you have just one holiday a year, then a single trip insurance policy will cover you for the duration of your holiday. However, if you plan to travel again within a year, say on a city break to Kyrenia in the winter, then a multi-trip policy is far more cost effective. What's more, most multi-trip travel insurance policies also cover you for holidays in the UK, based on a minimum booked night's stay (usually two nights). In these days of cheap holidays and stay-cations, it's reassuring that you can enjoy the same level of cover at home as abroad.
Travel Insurance for North Cyprus: Level of Cover
Every reputable travel insurance company will offer a variety of levels of cover, and which you choose generally depends on:
the cost of your holiday: make sure your cancellation cover will cover the full costs, including excursions and monies already paid
your personal belongings and baggage: if you always travel with a suitcase full or Armani outfits and can't holiday without your latest hi-tech gadgets, make sure you have sufficient cover for all these items!
your activities: if you plan to scuba dive, jet ski or even paraglide, make sure your travel insurance covers activities and sports
North Cyprus Insurance: ATOL Protection for Your Holiday in North Cyprus
If you book your own flights, hotels and car hire in North Cyprus separately rather than buying a package holiday deal, your holiday will not be covered by either the ABTA or ATOL scheme. However, if you book and pay for two or more elements from a single company or holiday booking website, such as our own GoNorthCyprus.com, you should be covered by ATOL. By purchasing travel insurance with cover for airline or travel company failure (or preferably both), you can cover all parts of your holiday if booked separately.
Travel Insurance: Extra Cover for Golfers and Business Travellers
If you are coming to enjoy a golfing holiday in North Cyprus and playing on the superb Korineum golf course, you might like to take out additional cover for your golf equipment. Not only will your own equipment be covered, but also the cost of hiring replacements or cancellation of non-refundable green fees.
Business travellers should consider extra cover for their business equipment such as laptops, phones, product samples. Look for travel policies that include courier costs for getting replacements quickly. If you are travelling to North Cyprus on business, always check what your company travel insurance policy covers - and what it probably doesn't...
Travel Insurance from the UK to North Cyprus
When you're planning a holiday, it's all too easy to look closely at what's offered in a travel insurance policy once you are away on holiday in Northern Cyprus, and forget that problems can start long before you even leave for the airport. Look for travel insurance policies that cover cancellation due to illness of a relative not travelling, and for those offering payments for delays or missed departures - after all, a flat tyre or serious motorway tailback of traffic alone could cause you to miss your flight.
Buying European Travel Insurance for Trips to North Cyprus
First of all, don't choose your travel insurance on price alone. If it's really cheap, it's usually because the range of cover is basic and the payout levels low. Every UK travel insurance company should provide you with two types of documents, a Key Facts summary sheet, and a more detailed Policy document, and you can usually download copies of both from their websites. Take time to compare these documents from two or three insurance companies to discover the best type of travel insurance cover for you and your family. It won't be the most exciting evening's reading you'll do, but it could make all the difference between a stress-free holiday and a stressed out one!